The "power hole" of the control unit 071000-0910 QCA91 can be removed by cutting a dedicated circuit board part on the back of the control unit.
Between 4,800 rpm and 6,000 rpm, the engine power of the "unrestricted" control unit is electronically reduced by about 40 % of the power. This serves to comply with the emission limit values that were effective at that time.
Please note: This modification will lead to an expiration of the relevant homologation.
The circuit to cut out is centered at the bottom of the back side in a height of about 3 to 4 mm.
As you can see in the next picture, there are no other electronic parts next to that part of the PCB. It is a separated circuit path which should make sure no other parts are damaged if it is cut.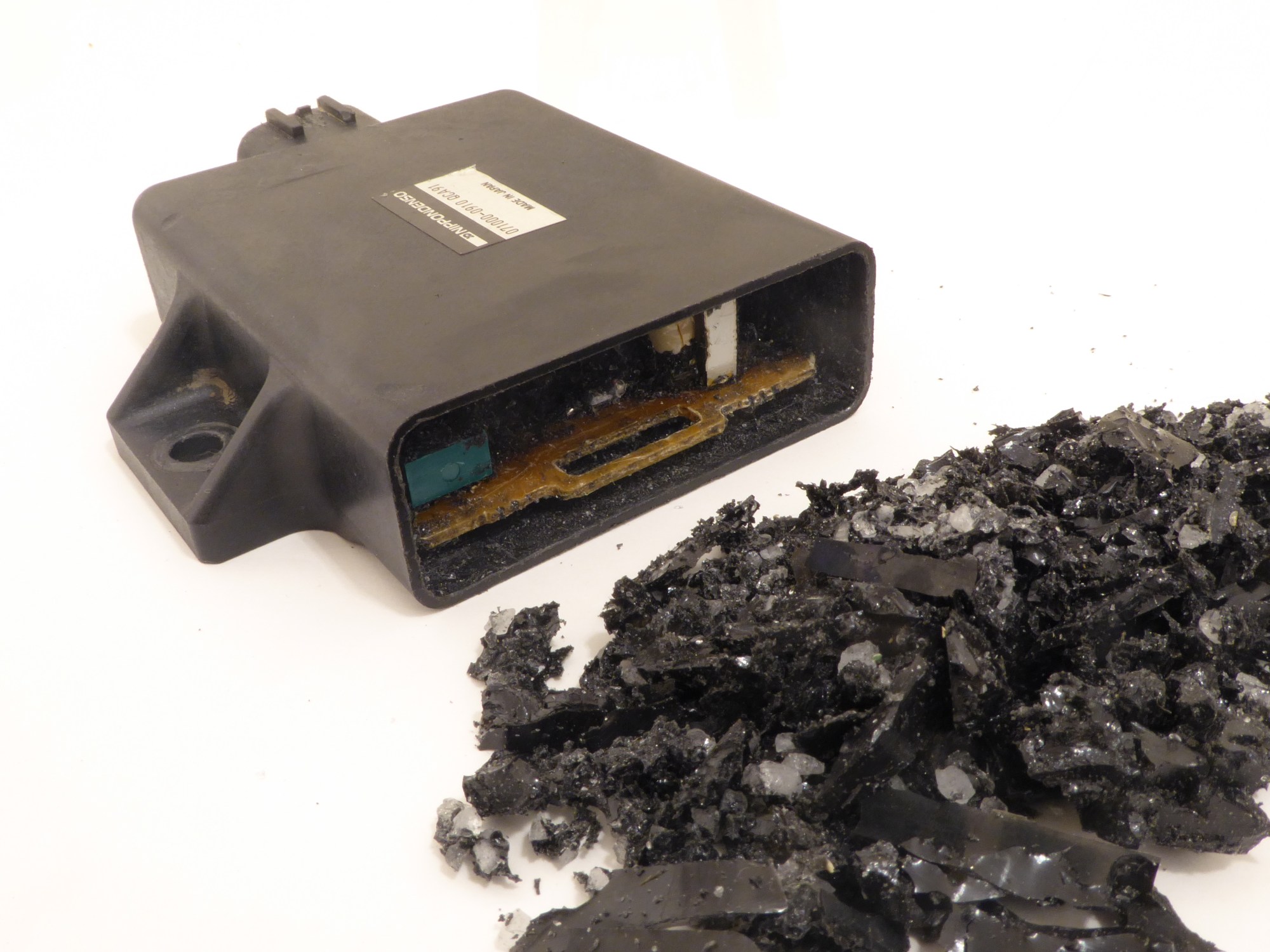 To remove the power gap, the piece of the PCB which sticks out at the bottom must be cut through.
It is sufficient to cut out the potting compound material (a mixture of silicone and glass granulate) on the lower side with a knife until you can see the circuit board. With an electronic side cutter, the printed circuit board can be cut through together with the outgoing board strip.
The complete removal of the potting compound as shown in the picture is not necessary, it is sufficient to expose the circuit trace and cut it.