I made a CAD model showing the shock absorber of the SP (SportPro) models of the RS 125. The inner parts of such a component can be well presented in such a model.
Very interesting for me was the function of the valves of compression and rebound adjustment in equalizer tank and inside the piston rod.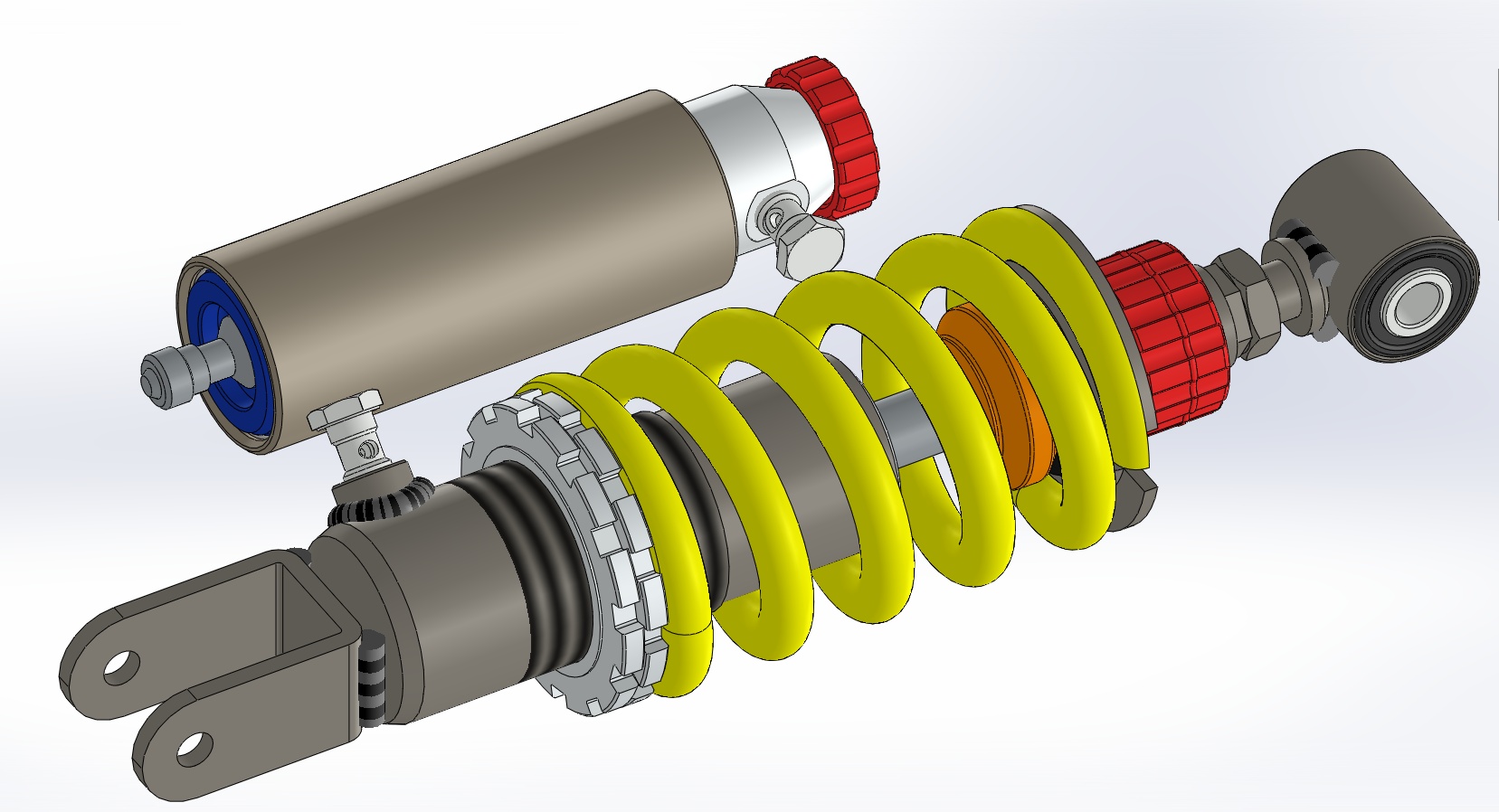 Please note that these are not official drawings of the manufacturer but a model made from the parts. Some dimensions had to be estimated, since I have only rudimentary measuring equipment (caliper and radius gauge).
Download
The CAD model can be downloaded as export in different formats here (STEP AP203, IGES, 3MF, 3D-PDF, EASM). The 3D-PDF file is available both assembled and in exploded view. If you don't have a CAD program, 3MF or the 3D-PDF are good for viewing. The EASM can be opened with the eDrawings Viewer which can be downloaded without any costs or registration needed.