The speedometer and other small parts in the cockpit as well as the handlebars have now been mounted. Here, everything was also installed with new screws, so the screw heads have a uniform look. The replacement of the wheel bearings, however, was not as easy as you sometimes might think it would be.
The right tool, a bearing interior extractor (I even have such a tool) did not work, I was not able to remove them as those thing did not apply enough force. Since the spacer sleeve inside the rim can barely be moved, it is difficult to push out the opposite bearing from the inside.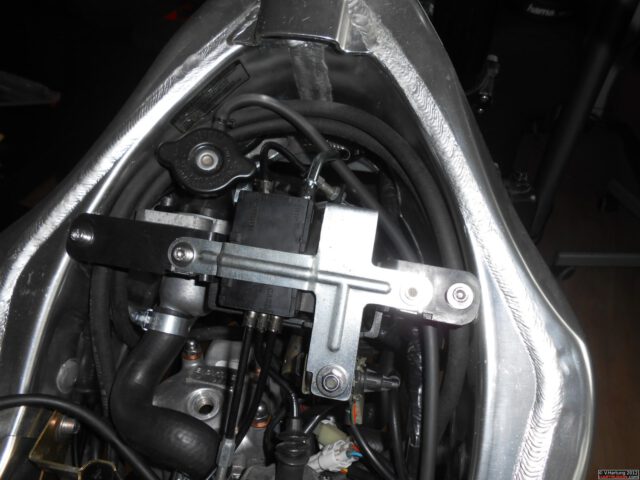 I have therefore removed the bearing cage, pushed all balls to one side, took out the inner ring and the spacer inside the rim and used a bolt and a hammer to remove the bearing on the opposite side. After that, I inserted the balls and the inner bearing ring again and removed the bearing from the opposite side which was now accessible.
Last picture just shows a temporarily mounted fairing.